LDI PROVIDES COACHING THAT CURATES
CHANGE
LDI is proud of the impact our clients have created as a result of our coaching. We give you the tools and the confidence to get to the next level.
Lisa has a unique and steadfast approach that is difficult to summarize but is visible and effective almost immediately- CEO, Information Technology and Managed Network Provider.
Before working with Lisa I was insufficiently aware of the perception my teammates had of how I presented myself in professional settings. I came across as overly opinionated which was diminishing my effectiveness when conveying ideas. Lisa worked with me to become aware of this short coming and change my approach to focus on humility and listening more than I was speaking. While I'm probably not the one to speak to any advancements I've made on the subject the self-awareness Lisa has instilled in me has been a valuable lesson in leadership.- General Manager – Telecom Industry
Our medical group was a fledgling medical group in disarray when we first met Lisa Rios. We were without leadership direction, lacking in professionalization and had little to no knowledge business acumen. Through her years of experience and leadership foresight, Lisa was able to help create our core culture; forge a financial basis of understanding with regards to running a business with the shareholders; streamline our operations and position us for growth; increase our EBITDA and NOI year over year; implement and grow our organizational chart, have opened over five clinics; created ongoing opportunities for leadership growth and change through regular trainings, one on one sessions and strategic planning. All of this was accomplished while maintaining an ongoing level of vulnerability-based trust and servant leadership.
the ldi
alignment process
Professionally Facilitated Programs
The LDI LAB Bootcamp
The Five Behaviors of a Cohesive Team Program
Everything DiSC Programs
Explore Vistage. Private C-Suite Peer Groups
Strategic Planning Services
Building a Culture of Consequence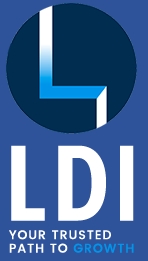 Customized Leadership Coaching
Executive Leadership 1-2-1 Coaching
Team Coaching
Assessments
PXT Select Authorized Partner – Hiring assessments for any position
Authorized Partner. Facilitator The Five Behaviors of a Cohesive Team, A Wiley Brand
Authorized Partner Everything DiSC, A Wiley Brand
Authorized Partner. Facilitator Myers Briggs Type Indicator
LISA RIOS IS AND HAS BEEN ONE OF THE MOST INFLUENTIAL AND EFFECTIVE LEADERS THAT I HAVE WORKED WITH THROUGHOUT MY BUSINESS CAREER."
CEO, Quality Marble & Granite
REAL COACHES.
UNDENIABLE EXPERIENCE.
While your business challenges are unique, we can relate because we've been in your shoes. Our LDI coaches understand what it's like to hit a plateau or the challenge you face getting everyone involved in strategy execution, we can better coach you and your team to drive better results.